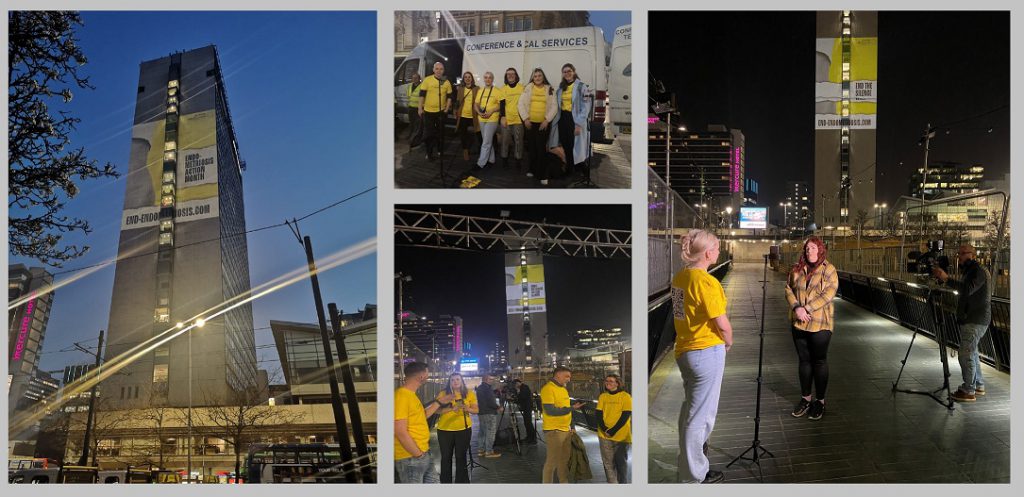 Ashfield Med comms with EMF Technology projected on to City Tower in Piccadilly Gardens, Manchester, to get people talking about Endometriosis
They want to… 𝗘𝗻𝗱 𝘁𝗵𝗲 𝗽𝗮𝗶𝗻. 𝗘𝗻𝗱 𝘁𝗵𝗲 𝘄𝗮𝗶𝘁. 𝗘𝗻𝗱 𝘁𝗵𝗲 𝘀𝗶𝗹𝗲𝗻𝗰𝗲.
The projections were to catch the eyes of passers-by to bring awareness about the condition, diagnosis and unspoken side effects.