Delighted to be working alongside Tate Britain and St Paul's Cathedral providing the ultra high power projection equipment for the William Blake activity running from 28th November until 2nd December from 16.30 – 21.00 each evening.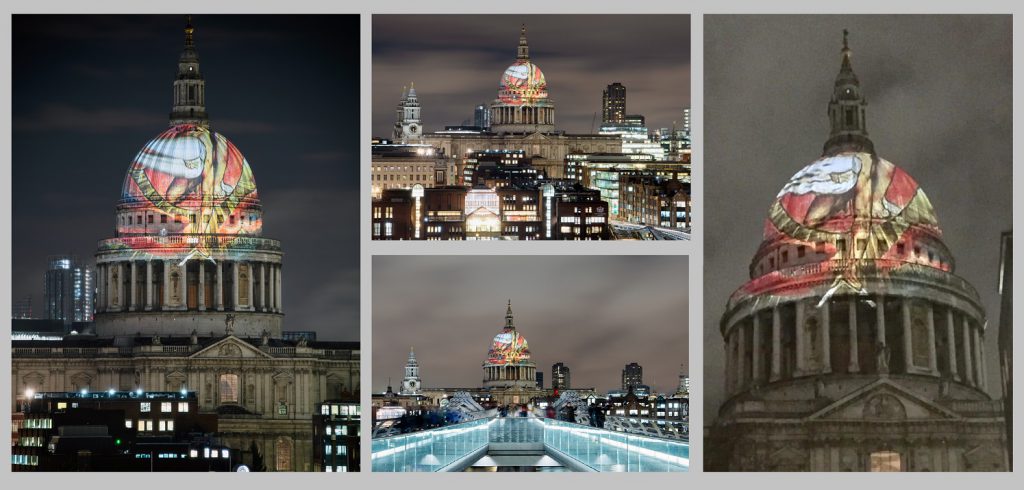 William Blake's final masterpiece illuminates the iconic dome of St Paul's Cathedral to celebrate the artist's birthday. The image projected is from the dramatic illustration Ancient of Days 1827 and was described by Blake as 'the best I have every finished'.
Tate Britain chose St Paul's Cathedral as it is home to the most visited Blake memorial with thousands visiting the crypt each year, to recreate his vision on a monumental scale.